Ed Sheeran chords and tabs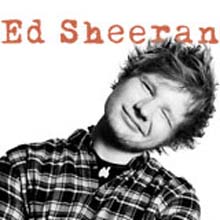 Edward Christopher "Ed" Sheeran, learn the riffs here, is a singer, songwriter, rapper and producer. Learn riffs and chords from Lego house, Give me love and other songs with our Ed Sheeran guitar tabs. If you are a fan of Ed Sheeran and want to widen your horison, check out the Folk and acoustic acts Yelawolf, Devlin and Wiley.
Fans have enjoyed Ed Sheeran songs like A Team and Songs of Life & Hope since 2005. While we give you all the Ed Sheeran chords and tabs, the official webpage is at edsheeran.com. As a proof of good music and good musicians they have received BRIT awards and Q Awards.
Browse our Ed Sheeran collection