Gary Moore chords and tabs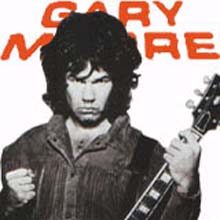 Robert William Gary Moore, learn the riffs here, was a Northern Irish musician, most widely recognised as a blues singer and guitarist. Gary Moore guitar tabs and chords for tunes like 'I had a dream' and 'One day'. Gary-moore.com will give you all the latest releases and updates.
Gary Moore have been around since 1969 with songs like G-Force, Grinding Stone and many more. Bands and artists like Skid Row, Thin Lizzy and Colosseum II and musical directions like Blues rock, hard rock and heavy metal are often mentioned to describe Gary Moore. Also learn from videolessons like 'How to Play Blues Rock Guitar Licks - Gary Moore' and 'How to Play 'Still Got The Blues' on Guitar'.
Browse our Gary Moore collection