Sting chords and tabs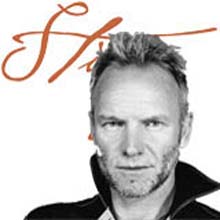 Gordon Matthew Thomas Sumner, learn songs from Leaving Las Vegas: Original Motion Picture Soundtrack, known by his stage name Sting is a musician, singer-songwriter, multi-instrumentalist, activist, actor and philanthropist. For more than just guitar related stuff, go to sting.com. Learn Sting riffs and melodies with our tabs and chords.
Just like the rivals Band Aid and The Police, Sting are known for New Wave and jazz. Learn to play songs like Little wing and Its probably me from the full catalog of music spanning from 1971 to present. Sting have been conducted into the Rock and Roll Hall of Fame museum.
Browse our Sting collection