Oasis chords and tabs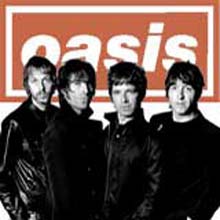 Oasis was formed in England in 1991 and soon became a top act in the music scene of Brit-pop which they ruled together with Blur. Producing hit after hit, the band has the longest list of top ten hits in the UK, with 22 songs. You will find them all among these Oasis tabs.
Vocalist Liam Gallagher, and guitarist Noel Gallagher are the front persons while other members have been coming and going. Together the wrote much of the music and lyrics. Noel did quit in 2009 while Oasis continued under a new name, Beady Eye. There will be more music from the personnel in the future, but the heydays seems to be history. We still have all their old hits to enjoy and below you will find Oasis tabs for them all.
Browse our Oasis collection