Limp Bizkit chords and tabs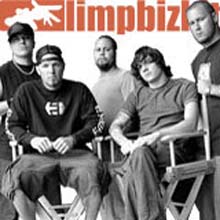 Limp Bizkit, guitar information, is a rock band from Jacksonville, Florida, formed in 1994. Learn to play songs from albums like 'Chocolate Starfish and the Hot Dog Flavored Water' and 'Three Dollar Bill, Yall$' with these Limp Bizkit guitar tabs and chords.
While we give you all the Limp Bizkit chords and tabs, the official webpage is at limpbizkit.com. Limp Bizkit is Nu metal and rap metal similar to what House of Pain and Black Light Burns do. Honoured with prizes like MTV music awards and Kerrang awards. Master the riffs and chords from titles like Hold on and Gold cobra just like Wes Borland.
Browse our Limp Bizkit collection