Michael Jackson tabs and chords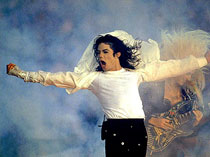 Michael Jackson was born in 1958 and soon became popular singing together with his brothers in the band The Jackson 5. He was at the top of the business and charts for his whole life and the Guinness World Records has him as the most successful entertainer of all time. This page and these Michael Jackson tabs is a tribute to his music.
He started as a solo artist in 1971 and nine years later he released the best selling album of all time, "Thriller". You will find Michael Jackson tabs to all his songs here. He wrote many of his songs himself, but the word "wrote" might not be the correct to use. Instead he sang his songs into a recorder to keep his ideas. When they where in the studio he sang all the instruments to tell the musicians how to play. The king of pop as he is also known as did receive 13 Grammy awards, 26 American music awards and 13 number one singles in the United States.
Michael Jackson guitar tabs and chords
Submit Michael Jackson guitar tabs here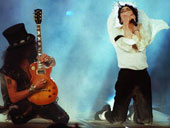 While Michael Jackson was a solo artist he did experimented a lot with different moods and musical genres. In his music you will find everything from dance, pop, techno, funk and hard rock guitar themes. He did also work with many other famous and professional musicians like Slash from Guns'n Roses. You can see in these Michael Jackson guitar tabs that behind most of his songs are a good guitar melody or riff.
Michael was more than a studio artist. He also did many tours and lucky enough for us, many of his shows was filmed. Studying these videos you will get some ideas how to play Michael Jackson on guitar.
Michael Jackson bass tabs
Submit Michael Jackson bass tabs here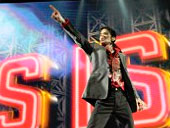 Instead of playing the instruments Michael Jackson would often just imitate the bass, keyboard or beatbox the drum. People near him have said that he could replace almost every instrument. There where of course musicians too, and here aret he bass tabs to Michael Jacksons songs.
His debut album as a solo artist was released in 1971 while the last one "Invincable" came in 2001. Apart from that, Michael Jackson and his record company has released several compilations and DVDs.