Yeng Constantino tabs and chords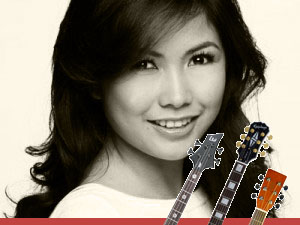 Josephine "Yeng" Constantino, with CDs like 'Journey' and 'Salamat', born on December 4, 1988, is a Filipina singer and host. Enjoy these Yeng Constantino guitar lessons, tabs and chords for classics like 'Salamat' and 'Pag-ibig'.
Starting in 2006 and still going strong, Pinoy rock and Alternative has been shared with the fans.
Yeng Constantino guitar tabs and chords
Submit Yeng Constantino guitar tabs here
Yeng Constantino bass tabs
Submit Yeng Constantino bass tabs here