Jack White chords and tabs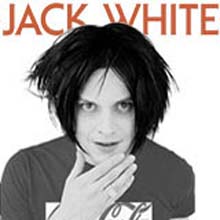 Jack White, play the classic songs, often credited as Jack White III is a musician, singer, songwriter, record producer, multi-instrumentalist and occasional actor. Check this growing catalog of Jack White guitar chords and tabs. Here you will find titles like Love interruption, Im shakin and many more.
Are you into Rock and alternative rock and love entertainers like Meg White, The White Stripes and The Raconteurs, then Jack White is your man. Fans have enjoyed Jack White songs like Southern Songbook and Best of-30 Jahre since 1990.
Browse our Jack White collection