Guitar tabs with lyrics:
Sporting Life Blues tab by Dave Van Ronk
Sporting Life Blues                                     trad. arr Dave Van Ronk

Transcription and data entry by Allyn Dimock with Dave's permission ("sure go
ahead, I stole them all myself" in front of Passim's, fall 1994).  Probably
plenty of mistakes for you to fix: this is a mix of what I scribbled down
while listening, and what fell more naturally under my fingers later.

This version from "Your Basic Dave Van Ronk" Kicking Mule 177 (currently (1995)
available on cassette, no CD re-release yet). See recording for lyric and tune.
Intro and second break:

         1 

D


E--------|--------------------------------|-------0-----------3-5s6-|
B-7-8s9--|-10-10-10-10-10-10-10---6-7-----|-------7---7-------------|
G-7-9s10-|-11-11-11-11-11-11-11-------7-5-|-------5---5-------4-5s6-|
D-0------|----------0---------------0-----|-------0-----------0-----|
A--------|--------------------------------|-------------------------|
D--------|-0------------------0-----------|-0-----------0-----------|
  |        |        |         |     |       |     |     |     |

3 

G

                                  (Gm)             

D

           

B7


E-7-7-7-7-7-7-7-----------|-------5-----------------|-2---------------2-------|
B-----------------6br-3---|-3---------3-----3-3-5-6-|-----------------0-------|
G-7-7-7-7-7-7-7---------4-|-------4---3-------------|-----2-----------2-----1-|
D-------0-----------0-----|-------0-----------0-----|-------0-----1-----1-----|
A-------------------------|-------------------------|-----------2-------------|
D-5-----------0-----------|-5-----------5-----------|-0-----------------------|
  |     |     |     |       |     |     |     |       |     |     |     |

6 

E9

          A13           

D


E-2---0-------2---0-------|-------2---3-----4-------|-----------------------5-|
B-------------2---2-----3-|-------1---3-----3-------|-10--7-----------8-----7-|
G-1-----------0---0-----2-|-------2---4-----4-------|-----------------6-------|
D-------2-----2-----2-----|-------0-----------------|-------9---7-----7-------|
A-----------0-------------|-------------------------|-------------0-----------|
D-2-----------------------|-0---------------------0-|-------------------------|
  |     |     |     |       |     |     |     |       |     |     |     |

Verse (more or less, varies)
1
E--------------------------|-------------------------|-----3-------------3----|
B--------------------------|-------------------------|-----3-------------3---3|
G-------7----------7-7-----|-------------------------|-----4-----4-------4---3|
D-0-----0------7-----7-----|-0-----0-----0-----0-----|-0-----5-----------5----|
A-----------0--------------|-------------------------|------------------------|
D------------------------0-|-----2-----3-----4-----5-|-------------5----------|
  |     |      |     |       |     |     |     |       |     |     |     |


E-------------------------|-----------------2-------|-0---------------0-------|
B-------3h5p3-----------3-|-------3---------0-------|-----------------2-----3-|
G-------3-----------3---2-|-------2-----2---------1-|-------------2---------2-|
D-------0-----------0-----|-------0-----1-----1-----|-------2-----2-----2-----|
A-------------------------|-----------2-------------|-----------0-------------|
D-5-----------5-----------|-0-----------------------|-2-----------------------|
  |     |     |     |       |     |     |     |       |     |     |     |


E-------2---3-----4-------|-------------------------||
B-------1---3-----3-----3-|-10--------------8-------||
G-------2---4-----4-------|-----7-----------6-------||
D------------(0)----0-----|-------9---7-----7-------||
A-------------------------|-------------0-----------||
D-0-----------------------|-------------------------||
  |     |     |     |       |     |     |     |

Break

E/5-5-5-5-5-5-5-5-5-5-6-7-|-8-8-8-8-8-8-8-8-8-8-----|-----7-------7---5-------|
B/7-7-7-7-7-7-7-7-7-7-8-9-|-10101010101010101010----|---------0---------8-----|
G-------------------------|-------------------------|-----7-7---7-------------|
D-------0-----------0-----|-------0-----------0-----|-5-----------------5-----|
A-------------------------|-------------------------|-------------------------|
D-0-----------0-----------|-0-----------0---------5-|-------------5---------5-|
  |     |     |     |       |     |     |     |       |     |     |     |


E-----5-3-----5---3-------|-----------------7-------|-----0-----------2-0-----|
B-----3-----3-3---3-3h5-7-|-------7-8-9-10----------|-------3---3-----2-2---3-|
G---------4---4---3-------|-------------------8-----|-----1---4-------0-0---2-|
D-5-----5-----------0-----|-------0-----------9-----|-------------------------|
A-------------------------|-------------------------|-------------0-----------|
D-------------5-----------|-0-----------9---------2-|-------2-----------------|
  |     |     |     |       |     |     |     |       |     |     |     |

E-------2---3-----4-------|-------------------------||
B-------1---3-----3-------|-10--------------8-------||
G-------2---4-----4-------|-----7-----------6-------||
D-------------------0-----|-------9---7-----7-------||
A-------------------------|-------------0-----------||
D-0-----------------------|-------------------------||
  |     |     |     |       |     |     |     |
G Major

E9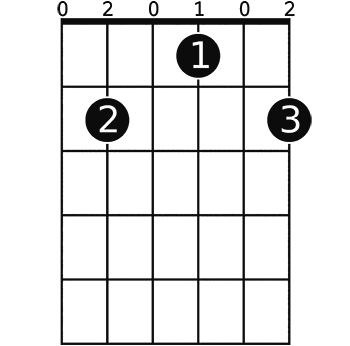 D Major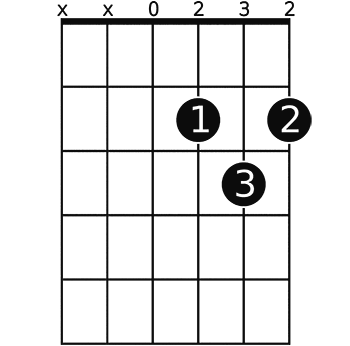 B7