Triggerfinger chords and tabs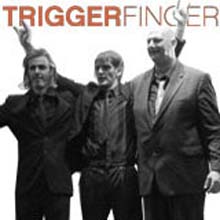 Triggerfinger, guitar lessons, is a Belgian rock band from Antwerp, Belgium, formed in 1998. Starting in 1998, delivering Hard rock and blues rock to the people has been the top priority. Play I follow rivers, Only girl in the world and other songs with these Triggerfinger guitar tabs and chords.
All the latest updates and news about Triggerfinger can be found at triggerfinger.net. Triggerfinger has a place in the music history together with Sin Alley, AngeliCo and BJ Scott.
Browse our Triggerfinger collection