Train chords and tabs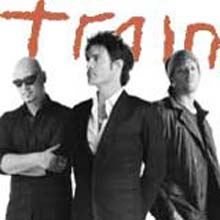 Train, as seen on top of the Billboard charts, is a pop band from San Francisco, California, formed in 1994. Check the huge collection of Train tabs and chords for songs like 'Marry me' and 'Drive by' here at GuitarTabsExplorer.com. Good albums and CDs like Drops of Jupiter and Train have given them honours like Grammy awards and American music awards.
trainline.com is the place to be for the latest news and gossip. Starting in 1994 and still going strong, Rock and pop rock has been shared with the fans.
Browse our Train collection