System Of A Down chords and tabs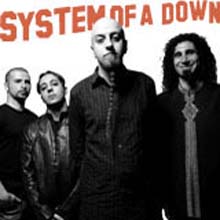 System of a down, often called SOAD or System for short started of in 1994 and soon got the fame they deserved for their hard metal. Three of their albums have debuted as number one of the Billboard charts and got their first Grammy in 2006. Learn to play their music with these System of a down guitar tabs.
Many have tried to put a tag on their music. Nu-metal, progressive metal or experimental are words used. It does not matter what you call it, these cool System of a down tabs will help you to play it.
Browse our System Of A Down collection