Slash chords and tabs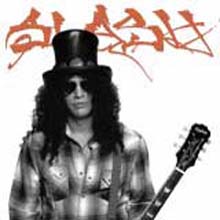 Saul Hudson, with classics like Slash: Classic Rock Uk Magazine and Slash, known by his stage name Slash is a British- musician and songwriter. Slashonline.com will give you all the latest releases and updates. Slash can be seen in the Rock and roll hall of fame museum. Get the complete Slash guitar tabs and guitar chords here.
Starting in 1981, delivering Hard rock and heavy metal to the people, Slash is known for songs like Not for me and No more heroes. Slash has a place in the music history together with Guns N' Roses, Hollywood Rose and Michael Jackson.
Browse our Slash collection