Simon & Garfunkel chords and tabs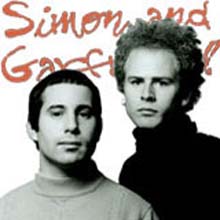 Simon & Garfunkel are a duo with Paul Simon and Art Garfunkel. Their history goes back to 1957 and they had their first minor hit. Being best known for their vocal harmonies guitar is also a very important ingredients. Their music is still often heard on the radio and you will soon recognize the Simon and Garfunkel tabs below when you play them.
They had some problems in 1970 when they recorded the album which became their biggest success. «Bridge Over Troubled Water» was delayed but the duo broke up right after the release. Most of the requested Simon & Garfunkel tabs and chords are from this album. All good stories must come to an end they say, but that is not true with this duo. They have reunited and played concerts in every decade since the seventies. Playing their songs on guitar is challenging and great fun.
Browse our Simon & Garfunkel collection