The Shadows chords and tabs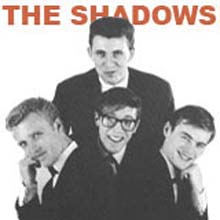 The Shadows, learn to play 'Shadows Are Go!' and 'Moonlight Shadows', are a British pop group with a total of 69 UK hit-charted singles. We do our best to have all the latest The Shadows chords and tabs, so check out classics like Theme for young lovers and Apache here.
Starting in 1958, delivering Rock and roll and instrumental rock to the people has been the top priority. Play your favourite songs in the style of Hank Marvin. For more than just guitar related stuff, go to theshadowsofficial.com. The Shadows has a place in the music history together with Cliff Richard, Marvin and Welch Farrar.
Browse our The Shadows collection