Scorpions chords and tabs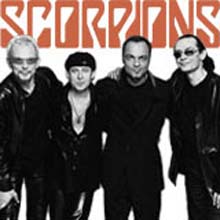 Scorpions, learn to play 'Lonesome Crow' and 'In Trance', are a rock band from Hannover, Germany formed in 1965 by guitarist Rudolf Schenker, who is the band's only constant member . With classics like Love will keep us alive and Rhythm of love from the past, new music are still written.
We have all the Scorpions tabs and chords, but point your browser at the-scorpions.com to get the official site. This Heavy metal -act are often mentioned together with musically brothers and sisters like UFO, The Michael Schenker Group and Electric Sun.
Browse our Scorpions collection