The Ramones chords and tabs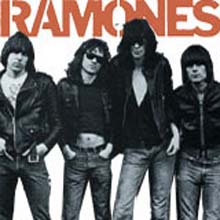 The Ramones where one of the bands in the first generation of punk. Althou the band is not active anymore, they are still inspire new generations of people and musicians. Here are guitar tabs and chords for tunes like 'Pet sematary' and 'Shes a sensation'. The Ramones have been famous for songs like Rocket to Russia and Ramones since the start in 1974.
The Ramones has a place in the music history together with Tangerine Puppets, Sniper and Bad Chopper. The Ramones have been conducted into the Rock and Roll Hall of Fame museum.
Browse our The Ramones collection