Rammstein chords and tabs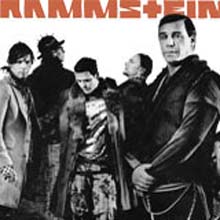 Rammstein, learn the riffs here, is a Neue Deutsche Härte and industrial metal band from Berlin, Germany. While we give you all the Rammstein chords and tabs, the official webpage is at Rammstein.de. As a proof of good music and good musicians they have received Grammy awards and MTV europe music awards.
Rammstein has a place in the music history together with Emigrate, Feeling B and First Arsch. Play songs like 'Vergiss uns nicht' and 'Mein land' Rammstein style.
Browse our Rammstein collection