Bonnie Raitt chords and tabs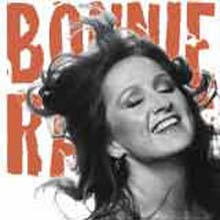 Bonnie Lynn Raitt, winner at the Grammy awards, is a blues singer-songwriter and a renowned slide guitar player. Learn riffs and chords from songs like I will not be broken, Woman be wise and other songs with our Bonnie Raitt guitar tabs.
Bonnie Raitt can be seen in the Rock and roll hall of fame museum. Bonnie Raitt have been famous for songs like Bonnie Raitt and Nick of Time since the start in 1971. For more information and the latest updates, check the website bonnieraitt.com.
Browse our Bonnie Raitt collection