Guitar chords with lyrics
Submitted by Dumbar




NOTE

: Be aware some of these chords are slightly simplified or confusing in some cases with their timing.
The Cmaj7Cmaj7 are more like Cmaj7Cmaj7 (no3), and so on.

Piano 

Intro

:
Dsus2Dsus2  Dsus2/A  Csus2/G  Csus2/B (x2)
Bbsus2Bbsus2  Cmaj7sus4 (no5)  Cmaj7Cmaj7 (no3)





Verse 1

:
Dsus2Dsus2
Dreamers
Csus2Csus2
They never learn
Cmaj7Cmaj7
They never learn
Dsus2Dsus2


Dsus2Dsus2
Beyond the point
Csus2Csus2
Of no return
Cmaj7Cmaj7
Of no return
Dsus2Dsus2


Dsus2Dsus2
And it's too late
Csus2Csus2
The damage is done
Cmaj7Cmaj7
The damage is done





Instrumental

:
Asus2/D
A minorAm
Amsus2
Am/Bb
FF
(x2)





Verse 2

:
Dsus2Dsus2
This goes
Csus2Csus2
Beyond me
Cmaj7Cmaj7
Beyond you
Dsus2Dsus2


Dsus2Dsus2
The white room
Csus2Csus2
By a window
Cmaj7Cmaj7
Where the sun comes
Dsus2Dsus2
Through


Dsus2Dsus2
We are
Csus2Csus2
Just happy to serve
Cmaj7Cmaj7
Just happy to serve
You





Outro:


Asus2/D
A minorAm
Amsus2
Am/Bb
FF
(x5)


Dsus2Dsus2 Csus2Csus2 Cmaj7Cmaj7 (no3) Dsus2Dsus2
Daydreaming chords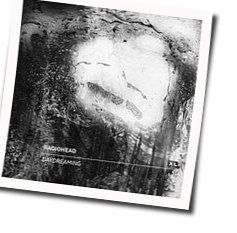 "Daydreaming" is a song off of British rockers Radiohead's 9th album. "Daydreaming" was released with an accompanying music video on May 6, 2016.
Although "Daydreaming" is a primarily piano based song these chords should enable you to do your own guitar version.