Panic! At The Disco chords and tabs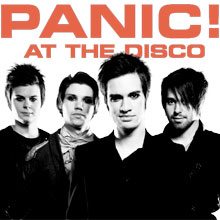 Panic! at the Disco, happy Grammy winner, is a rock duo, formed in Las Vegas, Nevada in 2005. Play songs like 'That green gentleman' and 'Nine in the afternoon' in the style of Panic At The Disco. While we give you all the Panic At The Disco tabs and chords, the latest news and music is at panicatthedisco.com.
Starting in 2004 and still going strong, Pop punk and Allmusic has been shared with the fans.
Browse our Panic! At The Disco collection