Nelly chords and tabs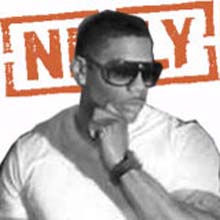 Cornell Iral Haynes, Jr., Learn the songs here, better known by his stage name Nelly is a Grammy Award winning hip hop artist, entrepreneur and occasional actor. Learn riffs and chords from songs like Dilemma, St louie and other songs with our Nelly guitar tabs.
Nelly have been famous for songs like Nellyville and Country Grammar since the start in 1993. All the latest updates and news about Nelly can be found at nelly.net.
Browse our Nelly collection