Bruno Mars chords and tabs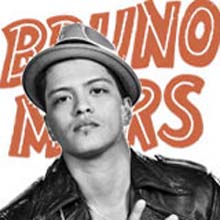 Bruno Mars is a young singer and songwriter currently located in Los Angeles. He was born and raised in Hawaii but decided to start in the music business after high school. He started as a producer for several bands and albums and later became a solo artist. These Mars Bruno tabs are from his solo career.
Bruno is getting inspiration for his own music from many different musical genres. Maybe you can see this in our Mars Bruno tabs below. Even if he is so young he has been nominated for several Grammys. He has also been on the top of the Billboard list.
Browse our Bruno Mars collection