Kari Jobe chords and tabs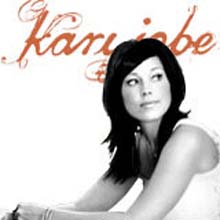 Kari Brooke Jobe, learn riffs and chords from 'Kari Jobe', is a Christian singer and songwriter. Play 'Healer' and 'Love came down' from her career which started in 2003. Go to karijobe.com for more on the lates news, concerts and releases. Play guitar and bass Kari Jobe style with these tabs and chords.
Kari Jobe is Contemporary Christian music and worship music similar to what Klaus Kuehn and Gateway Worship do.
Browse our Kari Jobe collection