Jessie J chords and tabs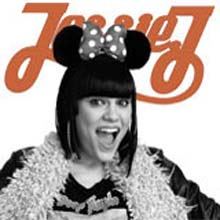 Jessica Ellen Cornish, a.k.a. Jessie J, was born on 03-27-1988 in London. She first rose to fame as a song writer for other artists, including Miley Cyrus (most notably "Party in the USA") and Chris Brown. You will find a collection of guitar chords and tabs for her hits right here on this site.
Her own debut single was "Do It Like a Dude". You can find the chords and tabs for it here! It had massive commercial success in UK peaking at number two on the singles charts. The song was originally written for Rihanna but she was advised to release it herself. Her second single was the now famous "Price Tag" featuring rapper B.o.B. The single reached number 1 in several countries.
Browse our Jessie J collection