Michael Jackson chords and tabs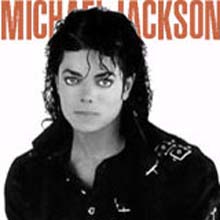 Michael Jackson was born in 1958 and soon became popular singing together with his brothers in the band The Jackson 5. He was at the top of the business and charts for his whole life and the Guinness World Records has him as the most successful entertainer of all time. This page and these Michael Jackson tabs is a tribute to his music.
He started as a solo artist in 1971 and nine years later he released the best selling album of all time, "Thriller". You will find Michael Jackson tabs to all his songs here. He wrote many of his songs himself, but the word "wrote" might not be the correct to use. Instead he sang his songs into a recorder to keep his ideas. When they where in the studio he sang all the instruments to tell the musicians how to play. The king of pop as he is also known as did receive 13 Grammy awards, 26 American music awards and 13 number one singles in the United States.
Browse our Michael Jackson collection