Israel Houghton chords and tabs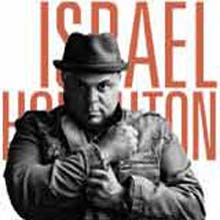 Israel Houghton, play the classic songs, is a Christian singer and worship leader, mostly known for his cross-cultural style of Christian music that fuses elements from gospel, jazz and rock. Often mentioned together with CeCe Winans and Cindy Cruse-Ratcliff, Contemporary Christian and gospel are keywords to describe the music.
Play the guitar and bass parts of 'For who you are' and 'Jesus be the center' with our Israel Houghton tabs and chords. While we give you all the Israel Houghton chords and tabs, the official webpage is at israelhoughton.net. Releases like CD New Season w/Israel & New Breed and Spanish CD New Season have resulted in prizes like Grammy awards and MTV music awards.
Browse our Israel Houghton collection