Jimi Hendrix chords and tabs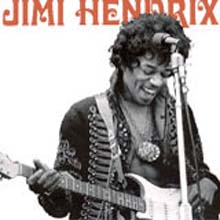 James Marshall, with classics like 'The Ultimate Experience' and 'Blues', "Jimi" Hendrix (born Johnny Allen Hendrix; November 27, 1942 cite book. All the latest updates and news about Jimi Hendrix can be found at jimihendrix.com.
Jimi Hendrix, The Isley Brothers and The Blue Flame belong in the same music categories simply called Psychedelic rock and hard rock. Jimi Hendrix guitar chords and tabs for 'Angel ', 'The wind cries mary ' and many other classics. Learn from lessons like 'How to Play Jimi Hendrix Bends on Guitar' and 'How to Play Hendrix Style Licks' in the video section. Jimi Hendrix can be seen in the Rock and roll hall of fame museum.
Browse our Jimi Hendrix collection