Eagles chords and tabs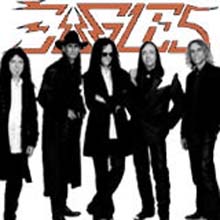 Eagles was the best selling american band in the seventes and many of their album and singles has been chart topers. From their debut in 1971 to the breakup of the band in 1980 they released six albums including songs which still are often played on the radio. You will find Eagles tabs and chords to them all here.
The band reformed in 1994 and it took 28 years from their 1979 «The long run» album to the follow up «Long road out of eden». The band is still touring with their collection of greatest hits. No wonder why these Eagles tabs are so popular. Eagles has been inducted into the Rock and Roll Hall of Fame, won six Grammys and in 1999 the RIAA honored the group with the best selling album of the century.
Browse our Eagles collection