Bob Dylan chords and tabs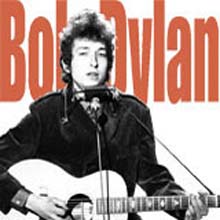 Six decades and he is still alive and on top of the music scene. Bob Dylan was not only inspired by a lot of music genres, but he has also created his own plus changed others. Playing only acoustic guitar up until 1965, he changed to an electric six-stringer and still sound fresh. You will find Bob Dylan tabs from all his periods and styles here.
The music and guitar playing is only half of what is known for. Bob Dylan's lyrics deal with a variety of political, social, philosophical, and literary influences. He has changed the world with his civil right and anti-war songs. His house must be filled with awards like platinum albums, Grammys, Golden globes and Academy Awards. His diverse style makes him popular among both young and old and here are the Bob Dylan tabs for his best and most popular songs.
Browse our Bob Dylan collection