Celine Dion chords and tabs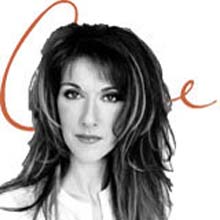 Celine Dion is from Quebec, Canada and was a star already in the teens in the French-speaking countries of the world. Here worldwide fame started in 1990 with the «Unison» album. You will find all Celine Dion tabs and chords here.
Her career got a jump in 1982 when she won the World Popular Song Festival and in the 1988 when she won the large Eurovision Song Contest in Europe. After a break from the limelight to take care of family and husband who at the time was diagnosed with cancer, she returned in 2005 with huge success. The music is a mix of rock, R&B, gospel and classical. The Queen of Pop have had many hits like "The Power of Love", "Because You Loved Me" and "My Heart Will Go On". You will find all these songs as guitar tabs and chords here.
Browse our Celine Dion collection