Deep Purple chords and tabs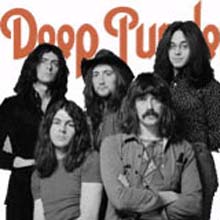 Deep Purple, with classics like 'Perfect Strangers' and 'Deep Purple in Rock', are a rock band formed in Hertford in 1968. Play Sometimes i feel like screaming, Gettin tighter and other songs with these Deep Purple guitar tabs and chords.
Deep Purple has a place in the music history together with The Maze, Episode Six and Rainbow. Deep Purples own website is at deeppurple.com. Deep Purple can be seen in the Rock and roll hall of fame museum. Starting in 1968, delivering Hard rock and heavy metal to the people has been the top priority.
Browse our Deep Purple collection