The Cranberries chords and tabs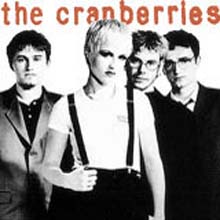 The Cranberries, with albums like 'Everybody Else Is Doing It, So Why Can't We?' and 'To the Faithful Departed', are an Irish rock band formed in Limerick in 1989. To get more information about Cranberries point your browser to cranberries.com.
Play Tomorrow, War child and other songs with these Cranberries guitar tabs and chords. Delivering Alternative rock and pop rock to all the fans since 1989.
Browse our The Cranberries collection