Guitar tabs with lyrics
The mandolin and guitar tabs for "Nearly forgot my broken heart" by Chris Cornell.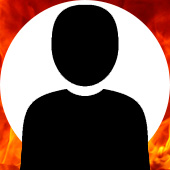 Author: Apollonia93
Off of the 2015 album Higher Truth: https://www.youtube.com/watch?v=zpMfZPAc1kg
The mandolin licks throughout the entire song use a technique called alternate picking; meaning every
downstroke is followed by an upstroke and vice versa. So every open A string on the mandolin and, conversely,
every 5th fret of the high 

E

 string on the guitar is played on an upstroke.
If you would like to see my video lessons, click here for guitar: https://www.youtube.com/watch?v=Z30SpMLqZ90
and here for mandolin: https://www.youtube.com/watch?v=_thwzEp7bL0


INTRO Mandolin                                 Transposed for guitar

       ^     ^   ^   ^   ^   ^   ^                    ^     ^   ^    ^   ^   ^   ^
e|---------------------------------|           e|-----5-----5---5----5---5---5---5-|
A|-----0-----0---0---0---0---0---0-|           B|-3h5---5h6---6----7---7---7---7---|
D|-0h2---2h3-------0---0---0---0---| x2        G|----------------------------------|
G|-------------6-------------------|           D|----------------------------------| x2
                                               A|----------------------------------|
                                               E|----------------------------------|

VERSE Mandolin

     ^   ^   ^   ^    ^   ^   ^   ^     ^   ^   ^   ^    ^   ^   ^   ^
e|----------------------------------|----------------------------------|
A|---0---0---0---0----0---0---0---0-|---0---0---0---0----0---0---0---0-|
D|-0---0------------0---0---0---0---|-0---0------------3---3---2---2---|
G|---------4---4--------------------|----------4---4-------------------|

     ^   ^   ^   ^    ^   ^   ^   ^     ^   ^   ^   ^    ^   ^   ^   ^   ^   ^   ^   ^
e|----------------------------------|--------------------------------------------------|
A|---0---0---0---0----0---0---0---0-|---0---0---0---0----0---0---0---0---0---0---0---0-|
D|-0---0------------0---0-----------|-3---3------------2---2---2---2---2---2---2---2---|
G|---------4---4-------------4---4--|---------4---4------------------------------------|
     ^   ^   ^  ^    ^   ^   ^   ^     ^   ^   ^   ^    ^   ^   ^   ^    ^   ^   ^   ^
e|--------------------------------------------------|----------------------------------|
A|---0---0---0--0----0---0---0---0----0---0---0---0-|---0---0---0---0----0---0---0---0-|
D|-0---0-----------0---0------------0---0---0---0---|-0---0------------3---3---2---2---|
G|--------4---4-------------4---4-------------------|----------4---4-------------------|

     ^   ^   ^   ^      ^   ^   ^   ^    ^   ^   ^   ^
e|-----------------|-----------------------------------|
A|---0---0---0---0-|----0---0---0---0----0---0---0---0-|
D|-0---0-----------|--3---3------------2---2---2---2---|
G|---------4---4---|----------4---4--------------------|


 Transposed for guitar

     ^   ^   ^   ^   ^   ^   ^   ^      ^   ^   ^   ^   ^   ^   ^   ^
e|---5---5---5---5---5---5---5---5-|----5---5---5---5---5---5---5---5-|
B|-3---3---0---0---3---3---3---3---|--3---3---0---0---6---6---5---5---|
G|---------------------------------|----------------------------------|
D|---------------------------------|----------------------------------|
A|---------------------------------|----------------------------------|
E|---------------------------------|----------------------------------|

     ^   ^   ^   ^   ^   ^   ^   ^     ^   ^   ^   ^   ^   ^   ^   ^   ^   ^   ^   ^
e|---5---5---5---5---5---5---5---5-|---5---5---5---5---5---5---5---5---5---5---5---5-|
B|-3---3---0---0---3---3---0---0---|-6---6---0---0---5---5---5---5---5---5---5---5---|
G|---------------------------------|-------------------------------------------------|
D|---------------------------------|-------------------------------------------------|
A|---------------------------------|-------------------------------------------------|
E|---------------------------------|-------------------------------------------------|

     ^   ^   ^   ^   ^   ^   ^   ^      ^   ^   ^   ^   ^   ^   ^   ^
e|---5---5---5---5---5---5---5---5-|----5---5---5---5---5---5---5---5-|
B|-3---3---0---0---3---3---3---3---|--3---3---0---0---6---6---5---5---|
G|---------------------------------|----------------------------------|
D|---------------------------------|----------------------------------|
A|---------------------------------|----------------------------------|
E|---------------------------------|----------------------------------|

     ^   ^   ^   ^   ^   ^   ^   ^     ^   ^   ^   ^   ^   ^   ^   ^
e|---5---5---5---5---5---5---5---5-|---5---5---5---5---5---5---5---5--|
B|-3---3---0---0---3---3---0---0---|-6---6---0---0---5---5---5---5----|
G|---------------------------------|----------------------------------|
D|---------------------------------|----------------------------------|
A|---------------------------------|----------------------------------|
E|---------------------------------|----------------------------------|


VERSE 1 RHYTHM (Guitar kicks in at 0:29)                      Mandolin

  

Dm

  

G6

 

Dm

       

Dm

  

G6

 

F

  A 

Dm

 

G6

 

Dm

  

G6

 

F

  

G

  

A

             

Dm

 

G

 

Dm

       

Dm

 

G

 

F

 

A

 

Dm

 

G

 

Dm

 

G

 

F

  

G

 

A


e|-1--0--1----|----1--0--1-----1--0--1--0--1--3----|         e|-1-3-1----|----1-3-1-5--1-3-1--3-1--3-5-|
B|-3--3--3----|----3--3--1--2--3--3--3--3--1--3--2-|         A|-0-2-0----|----0-2-0-4--0-2-0--2-0--2-4-|
G|-2--0--2----|----2--0--2--2--2--0--2--0--2--0--2-|         D|-0-0-0----|----0-0-3-2--0-0-0--0-3--0-2-|
D|-0--0--0----|----0--0--3--2--0--0--0--0--3--0--2-|         G|-2-0-2----|----2-0-5-2--2-0-2--0-5--0-2-|
A|----2-------|-------2--3--0-----2-----2--3--2--0-|
E|----3-------|-------3--1--------3-----3--1--3----|

CHORUS 1 Mandolin

    ^  ^  ^  ^  ^  ^  ^  ^    ^  ^  ^  ^   ^  ^  ^  ^  ^  ^    ^  ^  ^  ^  ^  ^  ^  ^  ^  ^
e|-------------------------|--------------------------------|-------------------------------|
A|--0--0--0--0--0--0--0--0-|--0--0--0--0---0--0--0--0--0--0-|--0--0--0--0--0--0--0--0--0--0-|
D|-0--0--2--2--3--3--------|-0--0---------3--3--2--2--0--0--|-------------------------------|
G|-------------------4--4--|-------4--4---------------------|-6--6--5--5--4--4--3--3--2--2--|


Transposed for guitar

    ^  ^  ^  ^  ^  ^  ^  ^    ^  ^  ^  ^  ^  ^  ^  ^    ^  ^  ^  ^  ^  ^  ^  ^  ^  ^  ^  ^
e|--5--5--5--5--5--5--5--5-|--5--5--5--5--5--5--5--5-|--5--5--5--5--5--5--5--5--5--5--5--5-|
B|-3--3--5--5--6--6--0--0--|-3--3--0--0--6--6--5--5--|-3--3--------------------------------|
G|-------------------------|-------------------------|-------6--6--5--5--4--4--3--3--2--2--|
A|-------------------------|-------------------------|-------------------------------------|
A|-------------------------|-------------------------|-------------------------------------|
E|-------------------------|-------------------------|-------------------------------------|


CHORUS 1 RHYTHM Guitar                                    Mandolin

   

Dm

 

A

 

F

 

G

 

Dm

 

G

 

F

 

A

 

Dm

 Dmmaj7 

Dm7

 

G

 

F

 

A

 

Dm

   

Dm

           

Dm

 

A

 

F

 

G

 

Dm

 

G

 

F

 

A

 

Dm

 Dmmaj7 

Dm7

  

G

 

F

 

A

 

Dm

   

Dm


e|-1----1-3-1--3-1----1----1---1---3-1---1--|---1-|      e|-1--5-1-3-1--3-1-5-1--1------1---3-1-5-1--|---1-|
B|-3--2-1-3-3--3-1-2--3----2---1---3-1-2-3--|---3-|      A|-0--4-0-2-0--2-0-4-0--4------3---2-0-4-0--|---0-|
G|-2--2-2-0-2--0-2-2--2----2---2---0-2-2-2--|---2-|      D|-0--2-3-0-0--0-3-2-0--0------0---0-3-2-0--|---0-|
D|-0--2-3-0-0--0-3-2--0----0---0---0-3-2-0--|-----|      G|-2--2-5-0-2--0-5-2-2--2------2---0-5-2-2--|---2-|
A|----0-3-2----2-3-0---------------2-3-0----|-----|
E|------1-3----3-1-----------------3-1------|-----|


VERSE 2 RHYTHM                                                  Mandolin

  

Dm

  

G6

 

Dm

       

Dm

  

G6

 

F

  A 

Dm

 

G6

 

Dm

  

G6

 

F

  

G

  

A

               

Dm

 

G

 

Dm

       

Dm

 

G

 

F

 

A

 

Dm

 

G

 

Dm

 

G

 

F

  

G

 

A


e|-1--0--1----|----1--0--1-----1--0--1--0--1--3----|           e|-1-2-1----|----1-3-1-5--1-3-1--3-1--2-5-|
B|-3--3--3----|----3--3--1--2--3--3--3--3--1--3--2-|           A|-0-3-0----|----0-2-0-4--0-2-0--2-0--3-4-|
G|-2--0--2----|----2--0--2--2--2--0--2--0--2--0--2-|           D|-0-0-0----|----0-0-3-2--0-0-0--0-3--0-2-| x2
D|-0--0--0----|----0--0--3--2--0--0--0--0--3--0--2-| x2        G|-2-0-2----|----2-0-5-2--2-0-2--0-5--0-2-|
A|----2-------|-------2--3--0-----2-----2--3--2--0-|
E|----3-------|-------3--1--------3-----3--1--3----|


CHORUS 2 Guitar                                      Mandolin

   

Dm

 

A

 

F

 

G

 

Dm

 

G

 

F

 

A

 

Dm

 Dmmaj7 

Dm7

 

G

 

F

 A C/G         

Dm

  A 

F

 

G

 

Dm

 

G

 

F

 

A

 

Dm

 Dmmaj7 

Dm7

 

G

 

F

 

A

 

C


e|-1----1-3-1--3-1----1----1---1---3-1---3-|       e|-1--5-1-3-1--3-1-5-1--1------1---3-1-5-0-|
B|-3--2-1-3-3--3-1-2--3----2---1---3-1-2-5-|       A|-0--4-0-2-0--2-0-4-0--4------3---2-0-4-3-|
G|-2--2-2-0-2--0-2-2--2----2---2---0-2-2-5-|       D|-0--2-3-0-0--0-3-2-0--0------0---0-3-2-2-|
D|-0--2-3-0-0--0-3-2--0----0---0---0-3-2-5-|       G|-2--2-5-0-2--0-5-2-2--2------2---0-5-2-0-|
A|----0-3-2----2-3-0---------------2-3-0-3-|
E|------1-3----3-1-----------------3-1---3-|


BRIDGE 1 Guitar                               Mandolin

  C/G 

F

 

G

 A C/G 

F

 

G

     

D

 

C

     

G

              

C

 

F

 

G

 

A

 

C

 

F

 

G

     

D

 

C

     

G


e|-3--1-3---3---1-3-| |-2-------3-|         e|-0-1-3-5-0-1-3-| |-2-0-----3-|
B|-5--1-3-2-5---2-3-| |-3-1-----3-|         A|-3-0-2-4-3-0-2-| |-0-3-----2-|
G|-5--2-0-2-5---3-0-| |-2-2-----0-|         D|-2-3-0-2-2-3-0-| |-0-2-----0-| x3
D|-5--3-0-2-5---3-0-| |-0-0-----0-| x3      G|-0-5-0-2-0-5-0-| |-2-0-----0-|
A|-3--3-2-0-3---1-2-| |---3-----2-|
E|-3--1-3---3---1-3-| |---------3-|




Guitar Solo


e|---------------------|------------------------------|-------------------|--------------------------------|
B|---------------------|------------------------------|-------------------|--------------------------------|
G|--7b-7b-7b-7b-7b-7b\2|7b-7b-7b-7b-7b-7b\2-----------|7b-7b-7b-7b-7b-7b\2|--7b-7b-7b-7b-7b-7b\2-----------|
D|0--------------------|------------------------5-3---|-------------------|0------------------------5-3----|
A|---------------------|--------------------3h5-----5b|-------------------|----------------------3h5---5-3-|
E|---------------------|------------------------------|-------------------|--------------------------------|

RHYTHM Guitar                       Mandolin

  

Dm

 

G6

 

Dm

 

G6

 

Dm

 

G6

 

F

 

A

              

Dm

 

G

 

Dm

 

G

 

Dm

 

G

 

F

 

A


e|-1-0--1--0--1--0--1---|          e|-1-3-1--3--1-3-1-5-|
B|-3-3--3--3--3--3--1-2-|          A|-0-2-0--2--0-2-0-4-|
G|-2-0--2--0--2--0--2-2-|          D|-0-0-0--0--0-0-3-2-| x2
D|-0-0--0--0--0--0--3-2-| x2       G|-2-0-2--0--2-0-5-2-|
A|---2-----2-----2--3-0-|
E|---3-----3-----3--1---|


BRIDGE 2 Guitar                        Mandolin

  C/G 

F

 

G

 A C/G 

F

 

G

       

G

              

C

 

F

 

G

 

A

 

C

 

F

 

G

       

G


e|-3--1-3---3---1-3---|---3-|         e|-0-1-3-5-0-1-3---|---3-|
B|-5--1-3-2-5---2-3---|---3-|         A|-3-0-2-4-3-0-2---|---2-|
G|-5--2-0-2-5---3-0---|---0-|         D|-2-3-0-2-2-3-0---|---0-|
D|-5--3-0-2-5---3-0---|---0-|         G|-0-5-0-2-0-5-0---|---0-|
A|-3--3-2-0-3---1-2---|---2-|
E|-3--1-3---3---1-3---|---3-|


CHORUS 3 (2:51) Mandolin

    ^   ^  ^  ^  ^  ^  ^  ^  ^  ^  ^  ^   ^  ^  ^  ^  ^  ^  ^  ^  ^  ^  ^  ^  ^  ^  ^  ^
e|---------------------------------------------------------------------------------------|
A|--0--0--0--0--0--0--0--0---0--0--0--0---0--0--0--0--0--0--0--0--0--0--0--0--0--0--0--0-|
D|-0--0--2--2--3--3---------0--0---------3--3--2--2--0--0--------------------------------|
G|-------------------4--4---------4--4---------------------6--6--5--5--4--4--3--3--2--2--|

Transposed for guitar

    ^  ^  ^  ^  ^  ^  ^  ^  ^  ^  ^  ^  ^  ^  ^  ^   ^  ^  ^  ^  ^  ^  ^  ^  ^  ^  ^  ^
e|--5--5--5--5--5--5--5--5--5--5--5--5--5--5--5--5---5--5--5--5--5--5--5--5--5--5--5--5-|
B|-3--3--5--5--6--6--0--0--3--3--0--0--6--6--5--5---3--3--------------------------------|
G|--------------------------------------------------------6--6--5--5--4--4--3--3--2--2--|
A|--------------------------------------------------------------------------------------|
A|--------------------------------------------------------------------------------------|
E|--------------------------------------------------------------------------------------|

(Guitar kicks in at 2:59)                                   OUTRO

  

Dm

 Dmmaj7 

Dm7

 

G

 

F

 A C/G 

Dm

 

A

 

F

 

G

 

Dm

 

G

 

F

 

A

 

Dm

 Dmmaj7 

Dm7

  

G

 

F

 

A

        

D

 

C

     

G


e|-1----1---1---3-1---3---1----1-3-1--3-1----1----1---1----3-1----| |---2-------3-|
B|-3----2---1---3-1-2-5---3--2-1-3-3--3-1-2--3----2---1----3-1-2--| |---3-1-----3-|
G|-2----2---2---0-2-2-5---2--2-2-0-2--0-2-2--2----2---2----0-2-2--| |---2-2-----0-|
D|-0----0---0---0-3-2-5---0--2-3-0-0--0-3-2--0----0---0----0-3-2--| |---0-0-----0-| x6
A|--------------2-3-0-3------0-3-2----2-3-0----------------2-3-0--| |-----3-----2-|
E|--------------3-1---3--------1-3----3-1------------------3-1----| |-----------3-|

Mandolin

  

Dm

 Dmmaj7 

Dm7

 

G

 

F

 

A

 

C

 

Dm

 

A

 

F

 

G

 

Dm

 

G

 

F

 

A

 

Dm

 Dmmaj7 

Dm7

 

G

 

F

 

A

       

D

 

C

      

G


e|-1--1-----1---3-1-5-0-1--5-1-3-1--3-1-5-2--1------1---3-1-5--| |--2-0------3-|
A|-0--4-----3---2-0-4-3-0--4-0-2-0--2-0-4-0--4------3---2-0-4--| |--0-3------2-|
D|-0--0-----0---0-3-2-2-0--2-3-0-0--0-3-2-0--0------0---0-3-2--| |--0-2------0-| x6
G|-2--2-----2---0-5-2-0-2--2-5-0-2--0-5-2-2--2------2---0-5-2--| |--2-0------0-|


Tab legend:

^ Upstroke
h Hammer on
p Pull off
/ Slide up
\ Slide down
Bookmark
Please rate
5 / 5 [1 vote]
G6

G Major

F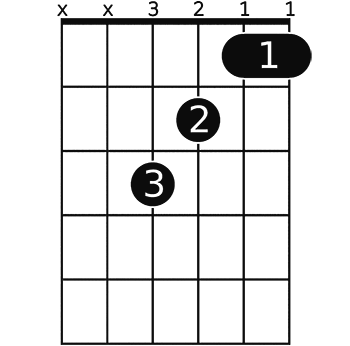 E Major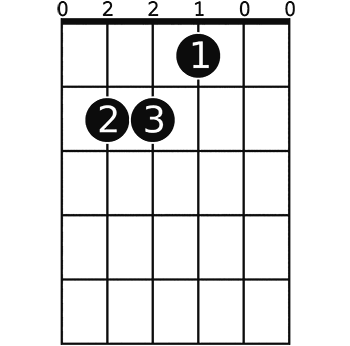 Dm7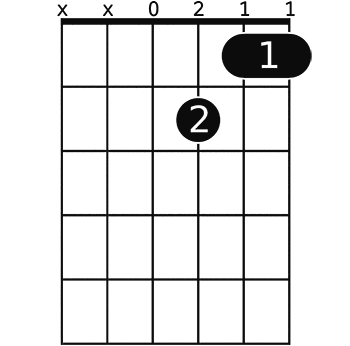 Dm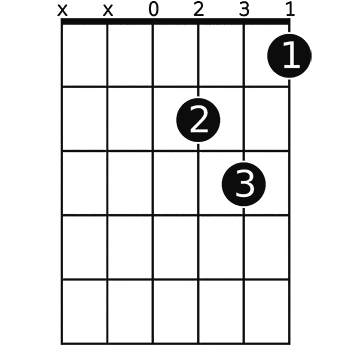 D Major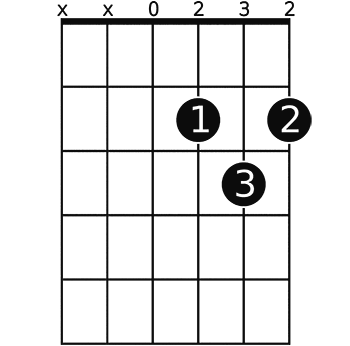 C major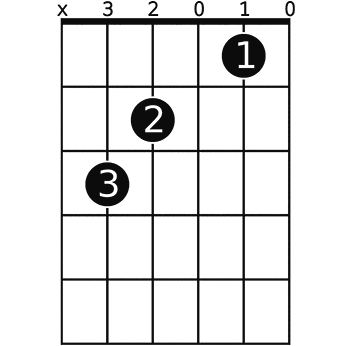 A major