Leonard Cohen chords and tabs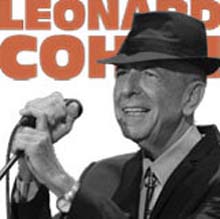 Leonard Norman Cohen, Grammy winner, is a Canadian singer-songwriter, musician, poet, and novelist. Learn Leonard Cohen songs like 'Chelsea hotel no 2' and 'Joan of arc ' with these tabs and chords. Are you into Folk and folk rock and love entertainers like Sharon Robinson, Jennifer Warnes and Phil Spector, then Leonard Cohen is your band.
Classic albums like The Best of Leonard Cohen and The Best of Leonard Cohen have made them famous enough to be a part of the Rock and roll hall of fame museum.
Browse our Leonard Cohen collection