Eric Clapton chords and tabs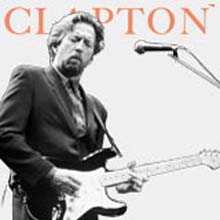 Eric Clapton is a well know guitarist witch has been playing and recording since the early 60s. He is most known for his work with The Cream and Yarbirds but also as a solo guitarist. He has done a lot of styles, as you can see in these Eric Clapton tabs, but the guitar is always the key element. He is the only person that has been inducted to the Rock and Roll hall of fame museum three times.
For a long time he used Gibson guitars exclusively and many models have been made after his preferences. In 2010 he auctioned off some of his guitar collection to raise more than $5 million for charity. He has many hits and are often heard on the radio, but you will also find many good not so well known songs among the Eric Clapton tabs on these pages.
Browse our Eric Clapton collection