Boyce Avenue chords and tabs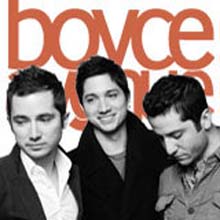 Boyce Avenue, Learn their songs here, is a Mainstream rock band. Below is Boyce Avenue tabs and chords for songs like Glad you came and Someone like you. Boyceavenue.com will give you all the latest releases and updates.
Starting in 2004 and still going strong, Mainstream rock and pop rock has been shared with the fans. Althou with good music, the band stepped into stardom the hard way by touring the world over and over again. You will find Boyce Avenue chords and tabs for both studio and live versions below.
Browse our Boyce Avenue collection