Phil Wickham tabs and chords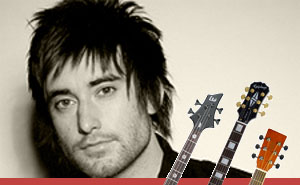 Philip David "Phil" Wickham, learn intro and solos from 'CD Phil Wickham and Phil Wickham', is a Contemporary Christian vocalist / songwriter and guitarist from San Diego, California. We have all the Phil Wickham chords, tabs and guitar info, while philwickham.com will give you the lates news.
Delivering CCM and Britpop to all the fans since 2002.
Phil Wickham guitar tabs and chords
Submit Phil Wickham guitar tabs here
Phil Wickham bass tabs
Submit Phil Wickham bass tabs here