Thin Lizzy tabs and chords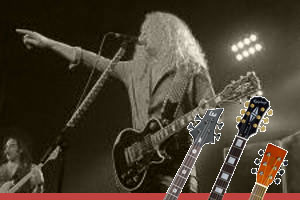 Thin Lizzy, new and old songs below, are an Irish rock band formed in Dublin in 1969. With good tunes like Dedication and Freedom song, new music are still made, played and released. Learn Thin Lizzy songs like 'Freedom song' and 'Dedication' with these tabs and chords.
Also learn from videolessons like 'How to Play Dancing in the Moonlight by Thin Lizzy' and 'Whiskey In The Jar'. Read more about Ricky Warwick and Scott Gorham at thinlizzyband.com. Thin Lizzy have been famous for songs like Vagabonds of the Western World and Thin Lizzy since the start in 1969. Thin Lizzy has a place in the music history together with Skid Row, Funky Junction and Grand Slam.
Thin Lizzy guitar tabs and chords
Submit Thin Lizzy guitar tabs here
Thin Lizzy bass tabs