Nirvana tabs and chords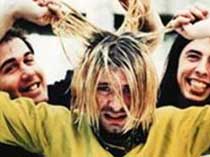 Nirvana was a short lived band that started in 1987 and ended with the death of guitarist Kurt Cobain in 1994. Much of the music, as you can see in the Nirvana tabs below, is based on dynamic contrasts between quiet verses and loud, heavy choruses. They based the writing on the new grunge sound and soon built a fanbase based on this.
The music moved between spare bass-and-drum grooves and shrill bursts of screaming guitar and vocals, a pop versus punk formula that worked very well. Keep this in mind when playing these Nirvana tabs. Cobain usually came up with the different components of each song, writing them on an acoustic guitar. He started with the melody, singing style and the lyrics then the band was included and they finished the song together. Kurt once said that his lyrics are not so important and that many of them are just about screaming out some negative words.
Nirvana guitar tabs and chords
Submit Nirvana guitar tabs here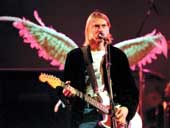 Kurt Cobain is a rhythm guitar player more than a solo guitarist. His style is based on easy power chords and low low-note riffs. When playing these Nirvana guitar tabs keep in mind that he had a loose hand technique. He often played a song's verse riff in a clean tone, then using distorted guitars when he repeated. The result was the famous Nirvana grunge sound.
Cobain rarely played standard guitar solos, instead he did different but easy variations of the song's melody as single note lines. Some songs have only a few two or three-note guitar patterns to make space for the drums, bass or vocals. You can easily hear this in the megahit "Smells like Teen Spirit" which will find Nirvana guitar tabs to below. Guitar solos were mostly blues-based and out of tune. In concerts both bass and guitar were tuned to E flat.
Nirvana bass tabs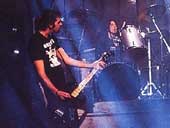 Bassist Krist Novoselic formed the band together with Kurt Cobain in 1987 and was the Nirvana bass player all the way until the end in 1994. He also did backing vocals. Bass is an important instrument in Nirvanas music as they were a trio and Cobain often played quiet parts to make more room for bass or drums. Here is our list of Nirvana bass tabs.
Novoselic has been seen using several basses during his music career like a Ibanez Black Eagle, a black Fender Jazz Bass, Gibson Ripper, and a Gibson Thunderbird. Most of the time he used his ebony Gibson RD Artist bass. When Nirvana did their MTV Unplugged concert he also used an accordion but you will of course not find accordion tabs among these Nirvana bass tabs. After Nirvana he played an album with Sweet 75 and did some work together with Foo Fighters.