Tim Mcgraw tabs and chords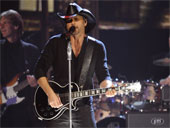 Tim McGraw is an American country music artist born in Louisiana in 1967. His full name is Samuel Timothy McGraw. During his years in college he learned to play guitar and would frequently sing and play at various venues. In 1989 he quit college and moved to Nashville to try to make it as a musician. He got his first very minor hit in 1992 with "Welcome to the club" which was included on his debut album. His second album "Not a moment too soon" released two years later became a huge success. From there on he has released numerous hit albums and singles. Use these guitar chords and tabs to master Tim McGraw's country music sound and style!
Tim McGraw's touring band is called the Dancehall Doctors. Contrary to country music custom he has released one album featuring his touring band. It was released in 2002 and was titled "Tim McGraw and the Dancehall Doctors.
Tim Mcgraw guitar tabs and chords
Submit Tim Mcgraw guitar tabs here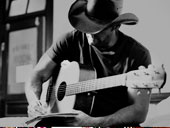 Tim McGraw started playing the guitar relatively late, during his college years. He is a fan of Taylor guitars but also uses others. During concerts he only plays guitar on a few songs, leaving the guitar playing to his band.
Tim McGraw's touring band The Dancehall Doctors features 3 guitarists. Darran Smith plays lead guitar, Bob Miner plays rhythm guitar and Denny Hemingson plays steel and slide guitars. Use these guitar tabs and chords to get the right sounds for Tim McGraw's songs.
Tim Mcgraw bass tabs
Submit Tim Mcgraw bass tabs here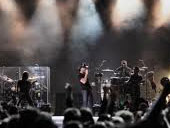 John Marcus plays the bass guitar for The Dancehall Doctors, Tim McGraw's touring band.
Use these bass guitar tabs to play the Tim McGraw songs in his style.