Barry Manilow tabs and chords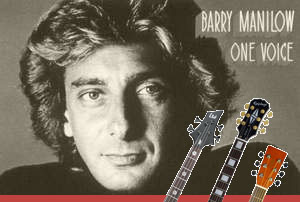 Barry Manilow, with records like Barry Manilow Live and Singin With the Big Bands, is a singer-songwriter and producer. We have all the Barry Manilow tabs and chords, but point your browser at manilow.com to get the official site.
Starting in 1973, delivering Pop and soft rock to the people has been important for him. The music and guitar playing have given him many prizes like Grammy awards, American music awards and Academy awards.
Barry Manilow guitar tabs and chords
Submit Barry Manilow guitar tabs here
Barry Manilow bass tabs
Submit Barry Manilow bass tabs here