Lostprophets tabs and chords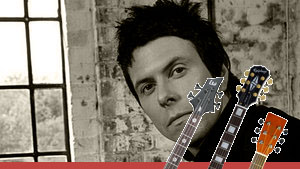 Lostprophets, learn the riffs here, are a Welsh rock band from Pontypridd, formed in 1997. Lostprophets play Alternative rock, alternative metal and post-hardcore just like banads and artists like Nine Inch Nails, Public Disturbance and The New Regime.
See our huge list of Lostprophets guitar tabs and chords for songs like Jesus walks, Cant catch tomorrow good shoes wont save you this time and many more. While we give you all the Lostprophets chords and tabs, the official webpage is at lostprophets.com. The career started in 1997, and since then classics like 'Liberation Transmission' and 'Thefakesoundofprogress' have been released. Play your favourite songs in the style of Lee Gaze lead guitar.
Lostprophets guitar tabs and chords
Submit Lostprophets guitar tabs here
Lostprophets bass tabs