Little Feat tabs and chords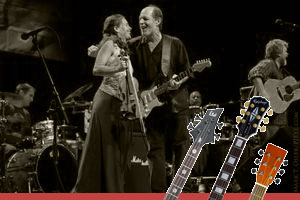 Little Feat, learn songs from 'Live From Neon Park', is a rock band formed by singer-songwriter, lead vocalist and guitarist Lowell George and keyboard ist Bill Payne in 1969 in Los Angeles. Play Trouble, Spanish moon and other songs with these Little Feat guitar tabs and chords.
While we give you all the Little Feat chords and tabs, the official webpage is at littlefeat.net. Starting in 1969 and still going strong, Southern rock and blues rock has been shared with the fans.
Little Feat guitar tabs and chords
Submit Little Feat guitar tabs here
Little Feat bass tabs
Submit Little Feat bass tabs here