Carly Rae Jepsen tabs and chords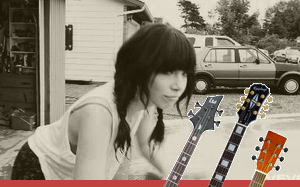 Carly Rae Jepsen, learn songs from 'Curiosity', is a Canadian recording artist and singer-songwriter from Mission, British Columbia. With classics like Call me maybe and Call me maybe from the past, new music are still written. All the latest updates and news about Carly Rae Jepsen can be found at carlyraemusic.com. Find accurate Carly Rae Jepsen chords and tabs below.
Starting in 2007 and still going strong, Pop and pop rock has been shared with the fans.
Carly Rae Jepsen guitar tabs and chords
Submit Carly Rae Jepsen guitar tabs here
Carly Rae Jepsen bass tabs
Submit Carly Rae Jepsen bass tabs here