Halestorm tabs and chords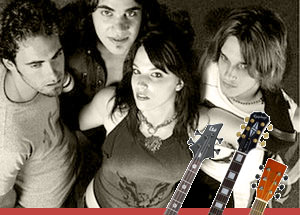 Halestorm is a hard rock band from Pensylvania, USA. Their debut album was released in 2009. Lzzy Hale is the band's charismatic front woman, singer and guitarist. Her sibling Arejay Hale plays drums.
Halestorm guitar tabs and chords
Submit Halestorm guitar tabs here
Lead guitar is played by Joe Hottinger.
Halestorm bass tabs
Submit Halestorm bass tabs here
Josh Smith plays bass guitar.