Herbert Groenemeyer tabs and chords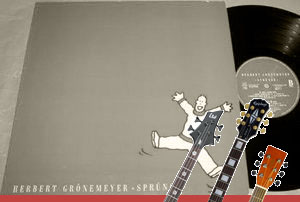 Herbert Grönemeyer, play guitar in the style of, is a German musician and actor, popular in Germany, Austria and Switzerland. Learn to play songs from Zwo and Zwo Herbert Groenemeyer style with these guitar tabs and chords.
groenemeyer.de is the place to be for the latest news and gossip. With classics like Musik nur wenn sie laut ist and Bochum from the past, new music are still written.
Herbert Groenemeyer guitar tabs and chords
Submit Herbert Groenemeyer guitar tabs here
Herbert Groenemeyer bass tabs
Submit Herbert Groenemeyer bass tabs here