Flo Rida tabs and chords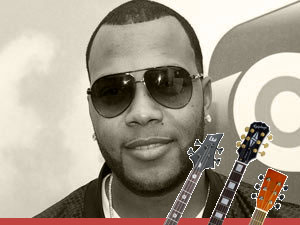 Flo Rida has a place in the music history together with Akon, Brisco and Timbaland. For more information and the latest updates, check the website officialflo.com. Play songs like 'Wild ones' and 'Whistle' in the style of Flo Rida. Flo Rida have been famous for songs like Only One Flo and Mail on Sunday since the start in 2006. Play guitar or bass like Flo Rida with these chords and tabs.
Heavy equiped with prices like Grammy awards, MTV music awards and American music awards.
Flo Rida guitar tabs and chords
Submit Flo Rida guitar tabs here
Flo Rida bass tabs
Submit Flo Rida bass tabs here