Corrs tabs and chords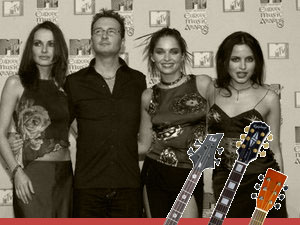 The Corrs, play guitar in the style of, are an Irish band which combine pop rock with traditional Celtic folk music. Learn riffs and chords from songs like Runaway, Radio and other songs with our Corrs guitar tabs. As a proof of good music and good musicians they have received Grammy awards and BRIT awards.
Fans have enjoyed Corrs songs like Dreams and Forgiven Not Forgotten since 1990. For more information and the latest updates, check the website thecorrswebsite.com.
Corrs guitar tabs and chords
Corrs bass tabs