Kelly Clarkson tabs and chords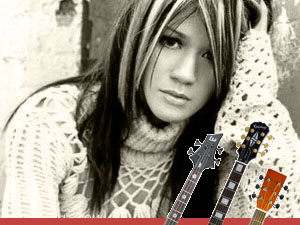 Kelly Brianne Clarkson, learn to play 'Thankful' and 'My December', is a singer, songwriter and occasional actress. To get more information about Kelly Clarkson point your browser to kellyclarkson.com. Master the guitar and bass part of 'Breakaway ' and 'My life would suck without you ' among others with these Kelly Clarkson chords and tabs.
The music and guitar playing have given them many prizes like Grammy awards, MTV music awards and American music awards. Delivering Pop rock and pop to all the fans since 2001.
Kelly Clarkson guitar tabs and chords
Submit Kelly Clarkson guitar tabs here
Kelly Clarkson bass tabs